The
Robindale Media Advantage

applies not only to its intense focus on client management but also its elite surehanded approach to vendor relations. Robindale Media audits all phases of your marketing investment:

 
Attribution: How do you evaluate your media investment? Do you have a data solution that can be easily accessed and formatted to assist in your advertising strategy? Ask us about our "analytics software suite" ideal for measuring traditional advertising efficacy.
Rate negotiation
Campaign Execution
Program administration (creative/billing/copy/SEO/SEM/PPC)
Added value
Dr. Maurice Flurie
CEO, Commonwealth Charter Academy
"Robindale Media has provided superior professional services to CCA and I am pleased to have worked with them to promote the benefits of public school choice in Pennsylvania. Robindale's expertise, industry knowledge and specialized approach have afforded CCA the ability to provide a high-quality, personalized, flexible public cyber charter school education to students and families. I applaud Robindale and look forward to our continued partnership."
Steve Videon
Owner, Videon Chrysler Dodge Jeep Ram
"I have known Suby Ross for over 10 years and was ecstatic to be one of his first clients. Suby takes a real personal interest in my business. He wants to understand how it works, what makes it tick, and what separates us from our competition. He then finds the best media at the best price to get our message out to the public. You too, will be glad Suby is in your corner. Now, if we can do something about his lack of socks."
David Waldman
Owner, Dreifuss Fireplaces
"I first met Suby about 20 years ago when he cold called on me for radio advertising. His competency, tenacity, drive & love for his craft was palpable even then. Even though his 1st visit didn't get the sale, he nurtured the relationship. As our careers progressed we would up working together and his expertise was always sought out for advertising guidance. Once Suby approached me to be a Robindale client – it was a no brainer. His vast experience in the field has opened up many advertising avenues I wouldn't have previously considered. Robindale knows me, my company & our goals in depth. I couldn't ask for a better partner."

Almena Faux
Director of Marketing PJ Fitzpatrick
"Suby Ross with Robindale Media helped us craft a message specific to our Bath Division. They really understand who we are and what makes us unique. Suby took that uniqueness and transformed that into a media campaign that worked and got the phone ringing.
It was a refreshing change that worked" ​
Gabriel Z. Levin Esquire
The Levin Firm
"Robindale? Well, I know the President of the company. We went to high school together. We live in the same community…..
But all that aside… He listens….He cares. He makes my phone ring and my website bustle…. What else is there to say?"​
Lisa Noone
Vice President and General Manager, JL Freed
"Robindale? They command great pricing from our vendors and furnish impeccable service. I speak to their president a few times each week.
It's like having an in-house Chief marketing officer sans salary and benefits."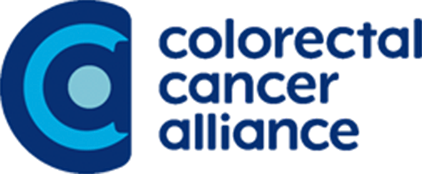 Angie Lawry
Vice President of Marketing & Communications
"Thank you SO much for being a great partner in this. I really enjoyed working with you, and we are so appreciative of your understanding and flexibility during March and beyond to ensure we could get our message out there. I hope we get to do more work together in the future!"
Jeff Toren
Franchise Owner
"I am extremely happy with Robindale as my marketing partner.  From the moment they took over my marketing I have felt that I have been incredibly well taken care of.  In the past, I did my own advertising strategy and purchasing and used some external digital marketing providers.  I always felt that I needed a single firm to take care of my overall planning and execution and am so pleased I found Robindale.  They have brought innovative tactics to me, and have worked closely with my franchise home office to help refresh our advertising messaging.  They have deployed a completely new digital strategy that is quickly bringing a very high volume of leads that are of a higher quality than we have ever seen.  All this during the most difficult time to market (during the pandemic).  I highly recommend Robindale to any small business that wants the attention that you may believe is only available to very large companies"
Natalie Sheehan
Director of Corporate Events, Recovery Centers of America
"You guys are so great to work with and I appreciate how easy you make my job on a daily basis."